Kiera Knightley, viitoarea My Fair Lady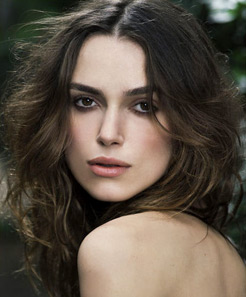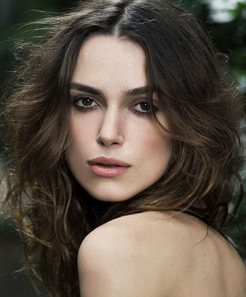 Era o simpla chestiune de timp sa se gandesca cineva ca micuta londoneza libertina este un alt fel de Eliza Doolittle. "The rain in Spain stays mainly in the plain…", va amintiti? Au trecut 45 de ani de la varianta cu Audrey Hepburn si probabil ca vom vedea ceva cu totul diferit.
Cel putin, regizorul Stephen Daldry este hotarat in acest sens, dupa cum declara pentru celeb9.com.
Daldry nu este dintre fanii muzicalului din 1964: "Este vorba doar despre locatii si costume, nu-i asa? Care sunt fantastice – ca si muzica, desigur. Este o capodopera vizuala, dar ar trebui sa fie mai mult de atat. Este un film inconsistent."
Luand in consideratie faptul ca ca filmul are la baza piesa de teatru Pygmalion de George Benard Show, inclinam sa-i dam dreptate: trebuie sa mai fie ceva dincolo de costume si muzica. De altfel, suprimarea titlului original al piesei demonstreaza din capul locului ca nu tema de profunzime i-a interesat atunci pe producatori.
Scenariul va fi scris de asta data de britanica Emma Thompson, cea care a castigat un Oscar pentru scenariul filmului Sense and Sensibility, dupa romanul scris de Jane Austin. Emma Thompson si Kiera Knightley s-au mai intalnit in aceasta formula (scenarist – actor principal) in Pride & Prejudice / Mandrie si prejudecata, de asemenea, dupa un roman de Jane Austin.
De altfel, Kiera Knightley este ocupata pana peste cap cu proiecte aflate in deverse stadii. Pentru acest an este anuntata premiera filmului Last Night, in care partenera si rivala ii va fi Eva Mendes.
Anul viitor asteptam nu mai putin de patru pelicule cu Keira Knightley in rolurile principale. Primul dintre ele (nu neaparat in ordine cronologica, pentru ca nu s-au anuntat datele premierelor) este acest My Fair Lady despre care vorbeam.
Al doilea va fi The Beautiful and the Damned, un film despre scriitorul Scott Fitzgerald si, mai ales, despre sotia acestuia, Zelda Sayre Fitzgerald.
Cel de al tereilea, Never Let Me Go, un film despre secrete intunecate din tinerete.
Cat despre cel de al patrulea, London Boulevard, tot ce stim este genul: crima. Si mai stim ca ii va avea ca protagonisti pe Keira Knightley si Colin Farrell.
Ce are in comun Keira Knightley cu Eliza Doolittle, personajul din My Fair Lady? Poate va lamuriti citindu-i interviul.
Text: Mihaela Serea
Foto: www.keiraknightley.com
✖
Mulțumim pentru că vrei să fim prieteni!