Rachel Weisz – Imi caut identitatea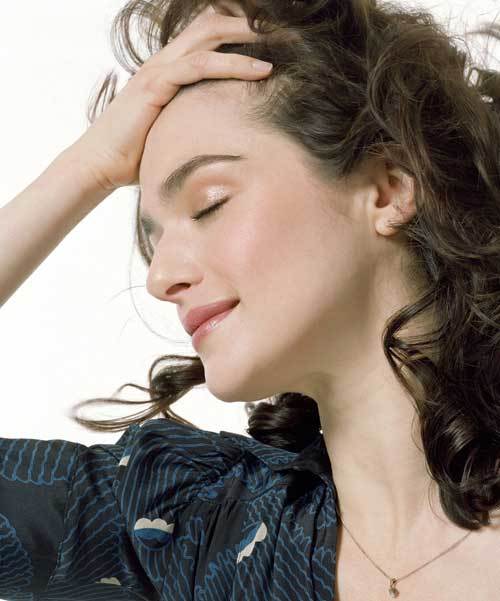 Rachel Hannah Weisz s-a nascut pe 7 martie 1970 la Londra.
 
Mama sa, Edith, era psihanalist de origine austriaca, iar tatal, George, un inventator maghiar.
 
La varsta de 14 ani a cochetat cu modelling-ul, si debutul in actorie s-a produs in timp ce studia engleza la Universitatea Cambridge.
 
In iunie 2011 s-a casatorit cu actorul Daniel Craig, la New York, intr-o ceremonie restransa.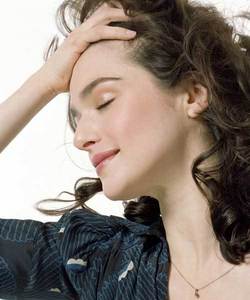 Rachel Weisz este plina de energie, sofisticata si arata fenomenal. Are la activ un Oscar, a luat viata de la capat intr-un nou mariaj si impaca cu succes cariera si familia.
Este optimista, relaxata, recunoscatoare pentru toate lucrurile bune pe care i le-a adus viata, are un ascutit simt al umorului si realitatii.
Asta, poate si pentru ca dupa terminarea universitatii a trecut prin momente grele: o depresie teribila pe care a depasit-o prin ani de terapie, ce au ajutat-o sa isi recastige increderea in fortele proprii si sa isi gaseasca pacea.
In 2012, lanseaza trei filme, printre ele si The Bourne Legacy deja prezent pe marile ecrane din Romania.

Psychologies: Ce v-a determinat sa deveniti parte a francizei Bourne?
Rachel Weisz: Sincer, mi-au placut foarte mult cele trei filme aparute deja. Apreciez realismul din ele si nivelul inalt al jocului actoricesc. Nu interpretez doar o femeie care fuge de pericol intr-un film de actiune, ea are caracter, un cod al onoarei. Ador personajul si scenariul.

A trebuit sa va pregatiti fizic pentru acest rol?
R.W.: Nu chiar, pentru ca nu interpretez un supererou, ci un om de stiinta (rade).
Filmul se numeste Mostenirea lui Bourne – ce fel de mostenire v-ati dori sa lasati in urma dvs.?
R.W.: In afara de copilul meu, nu ma pot gandi la altceva. Da, vor fi cateva filme pe care oamenii le pot urmari pe DVD, dar este asta o mostenire?
Cum va alegeti filmele in care jucati?
R.W.: Trebuie sa imi doresc foarte, foarte mult acel film. As mai adauga si pasiunea, dar se intampla uneori ca, din cauza anumitor circumstante, sa nu pot accepta un rol.
In The Bourne Legacy aveti un accent puternic american, desi sunteti englezoaica…

R.W.: Joc o americanca, asa ca face parte din job-ul meu sa ma transform astfel, a trebuit sa o fac pentru personaj.
Am inteles ca erati destul de baietoasa in copilarie, asa este?
R.W.: O, desigur! Eram o androgina.
Credeti ca asta v-a ajutat sa faceti astfel de filme?
R.W.: Da, cred ca da. Actorii folosesc tot ce au ca experiente pentru roluri.
In ce sens?
R.W.: Pai, pot sa ma urc in copaci, sa alerg, sa sar, nu sunt chiar asa "fetita" (rade).
Trageti si cu arma?
R.W.: Asta nu! Sunt o fiinta pasnica.
V-ati batut vreodata pe strada sau la scoala?
R.W.: (rade cu pofta) Niciodata nu m-am batut pe strada, si la scoala am fost numai fete, niciodata nu am mers la o scoala unde erau si baieti.
Ce va place sa faceti atunci cand nu lucrati?
R.W.: Sa ma intalnesc cu prietenii, sa merg la cina, sa vad filme, nu am un hobby asa interesant, deci nu pot sa va spun ceva iesit din comun.
Gatiti sau urcati pe munte?
R.W.: Nu prea am timp liber. Sunt mama si, daca nu lucrez, cam cu asta ma ocup. A! De curand, eu si fiul meu am inceput sa mergem la calarie.
Este greu sa gasiti un echilibru intre "meseria" de mama si cea de actrita?
R.W.: Desigur! Cred ca este greu pentru orice mama care lucreaza. Si nu am o solutie universal valabila pe care sa o impartasesc. Eu sunt norocoasa ca o perioada lucrez foarte intens, ca apoi sa urmeze cateva luni libere. Spre deosebire de majoritatea mamelor, care se trezesc la sase dimineata si ajung acasa de la serviciu la sapte seara.
 
✖
Mulțumim pentru că vrei să fim prieteni!