Te poti simti bine chiar si in mijlocul haosului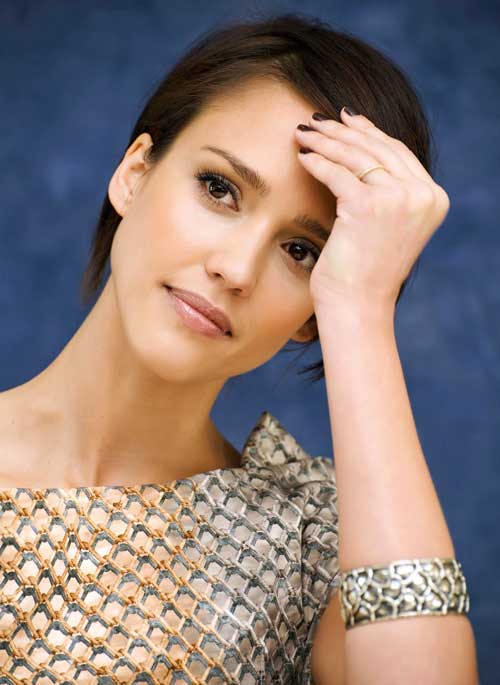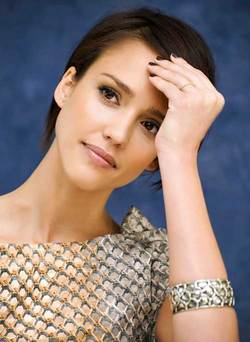 Jessica este decisa sa faca trecerea spre genul de roluri care va arata ca are mai multe de oferit decat un corp impecabil in bikini, asa cum am vazut-o in Into the Blue, sau o silueta perfecta in costum de spandex ca in Fantastic Four.
"Sunt mai dura decat cred oamenii pentru ca a trebuit sa ma apar intotdeauna", spune ea. "Am fost mereu un copil neadaptat, singuratic, care manca bataie si de care se luau altii. Am schimbat scolile, dar pana la urma a trebuit sa invat sa ma apar singura si sa nu mai inghit mizeriile nimanui.
Iar cand am inceput sa lucrez, a trebuit sa am mereu grija de mine si sa ma tin departe de cei invidiosi. Dar e o afacere si, chiar daca felul in care arat m-a ajutat sa primesc roluri, am incercat mereu sa le gasesc pe cele care trec dincolo de stereotipuri. Acum cred ca am ajuns la nivelul la care pot face ca acest lucru sa dea roade."
In 2008, Jessica Alba si-a luat o pauza pentru a da nastere fetitei ei, Honor Marie. Ea locuieste in Los Angeles cu sotul ei, producatorul Cash Warren, insa vara aceasta si-a petrecut-o la casa soacrei ei, in Franta, unde s-a bucurat de liniste, departe de fotografii insistenti din Los Angeles.
Alba a crescut ca un copil de militar. Tatal ei, Mark, 49 de ani, lucreaza pentru Air Force, iar mama ei, Catherine, 48 de ani, este o casnica de origine franceza, daneza si canadiana. Rolul de debut al Jessicai a fost in cadrul seriei de televiziune a lui James Cameron, Dark Angel, 2000-2002. Dupa aceea a continuat sa isi consolideze imaginea de sex simbol cu aparitiile din Into the Blue, Sin City si Fantastic Four.
In interviul de mai jos, Alba vorbeste deschis despre maternitate si viata unei regine hollywoodiene a senzualitatii.
Cum te simti ca un star de actiune pentru Robert Rodroguez?
Jessica Alba: (rade) Grozav! Mi-a placut sa lucrez cu el pentru Sin City, un film extraordinar. Ii place sa inoveze si sa incerce lucruri noi si mi-a spus ca si-ar dori sa faca acest film pentru fanii care apar mereu cu sugestia ca el sa mai regizeze astfel de filme cu actiune stilizata. Asa ca am fost incantata de proiect. In plus, a fost incredibil cand ma uitam, uneori, in jurul meu pe platou, si vedeam starurile cu care lucram: Danny Trejo, Don Johnson, Robert de Niro, Steven Seagal… Mi-a placut mult sa lucrez si cu Michelle Rodriguez si ne-am si potrivit destul de bine.
In Machete joci un rol destul de dur
J.A.: Da, o femeie foarte hotarata si foarte serioasa in ceea ce face. Nu este un personaj lipsit de substanta. Nu sunt multi regizori capabili sa creeze roluri feminine puternice, iar Robert a facut o treaba grozava cu acest film. Am muncit mult datorita lui pe platou, zi de zi, si imi amintesc ca, intr-o zi, trebuia sa conduc o masina care nu era hidramata si nu ma priecepeam. Dar a trebuit sa ma descurc fara ajutor. Acesta e stilul de munca al lui Robert.
Este in film o scena teribila, unde realizezi o secventa de lupta cu pantofii rosii.
J.A.: Intotdeauna mi-am dorit sa ii folosesc ca arma pentru ca imi distrug picioarele (rade). Ar fi haios daca ar putea avea si alta intrebuintare (rade). Cred ca fiecare fata isi doreste asta uneori.
Citeste continuarea acestui articol in revista Psychologies, editia de decembrie.
 
✖
Mulțumim pentru că vrei să fim prieteni!