Charlize Theron – Maternitatea m-a facut mai creativa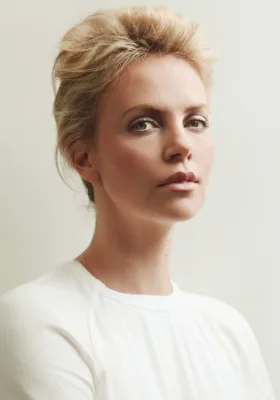 Este actrita, ambasadoare pentru cauze nobile si mama adoptiva a unui baietel de culoare. Evident, este una dintre cele mai respectate, admirate si curtate femei. Charlize Theron si-a depasit traumele si traieste azi o viata linistita, dar plina de sens.
Biografie
• S-a lasat de fumat cu ajutorul hipnozei.
• A invatat limba engleza de la televizor, in adolescenta, in Africa de Sud.
• Actorul ei preferat este Tom Hanks.
• Este a doua actrita – dupa Kim Basinger – care a castigat Oscarul desi pozase in revista Playboy.
• Cu mama sa vorbeste numai in afrikaans si au tatuaje-pereche care simbolizeaza un peste.
• Este implicata activ in campaniile pentru protectia animalelor, mesager ONU pentru pace.
• Printre prietenii sai apropiati se numara Keanu Reeves, Woody Harrelson si Bill Paxton.
• Nu isi doreste sa se casatoreasca.
In spatele chipului angelic, al trupului de invidiat la 38 de ani, al succesului fulminant, se ascunde o copilarie dificila in Africa de Sud, din cauza tatalui alcoolic, si o poveste de familie cutremuratoare, in care mama este nevoita, in legitima aparare, sa ii impuste tatal.
Cu toate astea, Charlize reuseste sa depaseasca orice trauma sau piedica si se dovedeste mai puternica si mai perseverenta ca niciodata. Urmeaza o cariera fabuloasa: initial, ca model, apoi, ca actrita, Oscarul castigat fiind dovada de necontestat a muncii si talentului sau urias.
In momentul de fata, formeaza un cuplu (din februrie 2014) cu Sean Penn, are mai multe filme in curs de aparitie si este fericita mama a lui Jackson, doi ani, adoptat in martie 2012.  
In ce masura v-a schimbat ma­ter­nitatea? Ati simtit anumite diferente din punctul de vedere al nevoilor personale sau al job-ului?
Charlize Theron: Incerc sa dorm mult si sa ma organizez bine. Maternitatea m-a facut mai creativa, sa imi pun tot felul de intrebari, pe teme incomode, fata de care inainte nu manifestam acelasi interes.
Cred ca fiecare reactioneaza in mod diferit atunci cand are un copil, insa nu mi-am pus niciodata problema ca nu pot sa fac un film anume, chiar cu accente dark, doar pentru ca acum sunt mama. Dimpotriva, fiul meu imi da foarte multa energie si ma determina sa explorez diverse zone.
V-ati fi dorit roluri de comedie?
C. T.: Eu nu cred ca am dreptul sa ma plang, ar fi o prostie din partea mea. Ma consider foarte norocoasa. Muncesc mult, dar lucrez la ceea ce imi doresc cu adevarat sa fac. Ce-i drept, nu am jucat prea multa comedie, insa nu este neaparat un motiv de nemultumire. Primesc numeroase oferte pe care nu le percep ca avand acel grad de umor potrivit mie.
Aratati incredibil, cum va ingrijiti pielea?
C.T.: Foarte simplu: lotiune de protectie solara, apa si crema hidratanta.
Parcursul dvs. din Africa de Sud pana in momentul de fata nu a fost deloc simplu. Visurile pe care le aveati in copilarie sau adolescenta proiectau acest prezent?
C.T.: Nu, absolut deloc!
Dar ce simtiti cand vedeti unde ati ajuns?
C.T.: Ca viata mea este binecuvantata.
V-ati imaginat vreodata ca veti castiga un Oscar, ca veti avea asemenea succes?
C.T.: Nu, nu cred ca cineva poate tinti atat de sus, iar persoanele care au trait o asa experienta sunt de acord cu mine. Nu poti sta, asteptand linistit, sa se intample totul.
Ce a insemnat Nelson Mandela pentru dvs.?
C.T.: O uriasa sursa de inspiratie. In momentul de fata, Africa de Sud este unita datorita lui, iar eu sunt onorata ca l-am cunoscut si ca l-am putut numi "prietenul meu". Astfel de oameni te influenteaza si intra in viata ta extrem de rar, iar eu sunt incredibil de norocoasa ca am putut avea o asemenea experienta.
Cum este viata de superstar?
C.T.: Am o echipa incredibila, care calatoreste alaturi de mine, iar rezultatul final, de regula, il vad si eu in poze sau preview-urile de la filmari. De multe ori, spun ca nu stiu ce m-as face fara oamenii de la machiaj si par si ma surprind exclamand de uimire.
Sunteti imaginea Dior, aveti multe produse de la acest brand?
C.T.: Da, ma rasfata, sunt incredibil de generosi. Pentru ca primesc atat de multe, dau din ele si mamei mele, prietenelor…
Aveti vreun produs preferat?
C.T.: Imi este imposibil sa am, toate sunt excelente.
Intr-o lume privilegiata, unde sunt totusi atatia oameni cu probleme, cat de important este sa va gasiti echilibrul, mai ales cand spuneti ca va considerati norocoasa?
C.T.: De douazeci de ani, activez in campanii de constientizare HIV si antiviol. Venind dintr-o tara precum Africa de Sud, este imposibil sa uit problemele cu care se confrunta anumiti oameni, situatia la nivel social, mentalitatea.
De aceea, in 2007, am infiintat organizatia "Charlize Theron Outreach Africa", ce pune accent pe ingrijirea si preventia HIV si SIDA.
Astfel, sper ca tinerii din Africa de Sud vor avea un viitor mai bun, la care sa spere si pentru care sa traiasca. Acesta este singurul motiv pentru care ma mai intorc acolo, ei au devenit familia mea si la ei vreau sa revin.
Inclusiv munca pe care o fac cu Natiunile Unite are acest efect de trezire la realitate. Cand compar ceea ce vad acolo cu viata mea, am senzatia ca traiesc, efectiv, un miracol.
Este mama cea mai importanta persoana pentru dvs.?
C. T.: Suntem foarte apropiate, suntem prietene, dar, inainte de toate, este mama mea. Asa am fost crescuta si cred ca de aceea avem o relatie atat de buna si de sanatoasa. Mama este adorabila, amuzanta, dar ma pune la punct cum numai un parinte stie cel mai bine sa o faca.
Inca face asta?
C. T.: Bineinteles! Dar ma trateaza ca pe un adult, nu ca si cum as fi o copila de 12 ani.
Atunci cand va da un sfat, cum il primiti? Aveti senzatia ca va critica?
C. T.: Cred ca fiecare om vrea ca parintele sau sa fie mandru de el – cine nu recunoaste asta are o problema, ascunde ceva. Evident ca, in interactiunea parinte-copil, uneori poate fi destul de dificil sa primesti o critica. Si eu am avut astfel de momente cu mama mea, cand spunea ca un film e prost sau nu, dar tocmai pentru ca este foarte sincera, tin mult la parerea ei.
Ce va face sa zambiti?
C.T.: Noul meu film, A Million Ways to Die in the West, m-a facut sa rad. Scenariul l-am citit in avion si la un moment dat radeam asa de tare, incat, probabil, ceilalti pasageri au crezut ca am innebunit. A trebuit sa intrerup lectura. Toti cei implicati in realizarea filmului sunt amuzanti, iar lucrul in sine a fost placut si generator de zambete.
✖
Mulțumim pentru că vrei să fim prieteni!