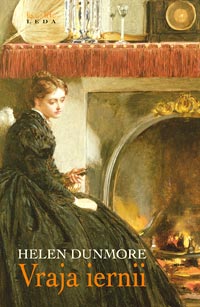 O iubire blestemata tulbura destinul a doi frati – un roman scris parca de Emily Bront«.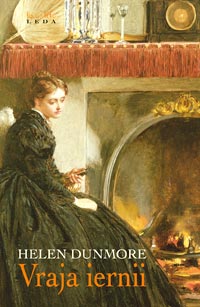 O iubire blestemata tulbura destinul a doi frati – un roman scris parca de Emily Bront«.
Catherine si fratele ei, Rob, nu cunosc motivul pentru care au fost parasiti de parinti. Casa bunicului lor, "omul de nicaieri", devine pentru ei un loc de refugiu, in care se ascund de teroarea secretelor de familie. In timp ce lumea din jurul lor se indreapta spre razboi, dragostea fraterna dintre ei devine tot mai periculoasa, trecand dincolo de limitele permise. Se naste o pasiune interzisa, care va avea consecinte tulburatoare… spulberand brutal vraja iernii…
"Putine romane reusesc sa-l traga de maneca pe cititor inca de la prima propozitie, dar Vraja iernii sigur e unul dintre ele."
Houston Chronicle
"Imagistica somptuoasa a romanului penduleaza intre iernile aspre si dezolante pe care Cathy le adora si verile toride care o invaluie in parfumul greu al trandafirilor, starnindu-i amintiri dureroase…Un roman scris cu mult talent."
Sunday Express
"O poveste extrem de captivanta, scrisa atat de frumos, incat de multe ori iti taie respiratia."
Observer
Helen Dunmore, romanciera, poeta si autoare de carti pentru copii si adolescenti, s-a nascut in 1952, la Yorkshire, intr-o familie numeroasa. A urmat cursurile Universitatii din York si, dupa absolvire, s-a mutat in Finlanda, unde a predat limba engleza.
A debutat in 1983 cu volumul de poezii The Apple Fall. Dupa mai bine de un deceniu, in 1994, a publicat primul sau roman, Zennor in Darkness, pentru care i s-a acordat, in acelasi an, McKitterick Prize. Dupa alte titluri de succes, dintre care amintim Burning Bright (1994) si Talking to the Dead (1996), in 1996, a fost distinsa cu Orange Prize pentru romanul Vraja iernii.
 
✖
Mulțumim pentru că vrei să fim prieteni!